Hi there my little space muffins! I'm Arthur Feel-Good. Boy do I feel-good today! I've just had a lemon & Dill sandwich and I feel like a top ranked salesman! Power lunches are the way forward! I did a seventy hour week last week and I dined 21 times in powered way.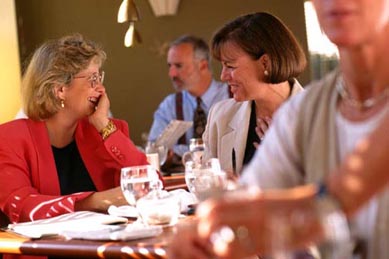 Kathy & Sarah love a good power lunch. Kathy's just made an indecent joke about Ian the Stockbroker!
Power lunches a-side for the moment mutton chops, I thought I'd make a few tips on life for all you strugglers out there. Remember we all sometimes find ourselves stuck in neutral at times, but a steady climb through the gears will ensure our ship keeps on sailing in the right direction!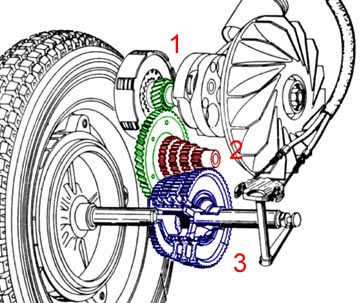 Get your engine running on a feast of positive vibes
Here's a little cranium scratcher! If a fish could talk, what would he say? 'I can't hear you' probably!
I thought I'd write down Arthur Feel-Goods top ten ways to enjoy our space on this li'l ol' world.
1. Always accept a game of chance, Never that of risk
2. Love all thy brothers unless he's actually a brother. If he is then love him a little bit more. Not in a gay way though. He's probably got aids. I jape
3. New Warning! Smoking makes you dance better, it really does
4. If you can catch your supper you can sing for your tea
5. Life is a series of peaks and troughs. It really is. Ride the peaks hard then the troughs are more of a rest. Not my words but then it's not their page.
6. Shoes make the man but Deggs make the soul
7. Try to feel the good in everyone!
8. Measles were actually a good thing, why do you think you only got them once?
9. Eat a hot beef dinner once in a while. Beef rocks ass! I eat beef and watch scooter live!
10. Stay away from everything they says good for you. It's not true.