Tv Shows that never were
Television. Mans finest achievement. An easy way to keep informed of the latest happenings around the world. Also great for middle aged people who love soaps, D.I.Y and property programs. I'm thankful one of the greatest mediums invented has been put to such good use! This is where yours truly steps in. I've been a long time in compiling a list of shows which would really put television back in its rightful place. All the shows operate on a shoe string budget so keep the purse strings tight!
Pat Sharpe's Privates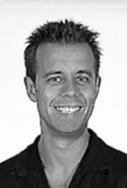 A 30 something Pat The Privates in Training
This show is not about Pat's meat and two veg. It is however a clever reality tv show in which Pat Sharpe, ambassador to all that is funny, hand picks and trains a group of young hopefuls in the art of comedy. Each week the weakest private is voted off by the other contestants until 3 are left. They then battle it out in the arena of fun for the coveted 'Pat's winning private' award and that helping hand to media stardom! Spread over 10 weeks each night on weekdays in 30min slots. Channel4/channel5.
Sailing with Barry Fry.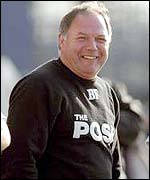 Bit of Posh for the ladies Sail Away with me Barry
Barry Fry, not just a football management god, but also a big spender when it comes to renovating old ships. Barry is a loveable old rogue with his southern charm and cockney tongue. We see him having to use all his repertoire as he and a team of ex football bad boys from Duncan Ferguson to Robbie Savage race to the new world to discover America. Set as a period drama but filmed in real time. Anything can happen in this fish out of water scenario. Are Barry Fry's management skills enough? ITV on a sunday, 9pm.
Grass stains with Alan Shearer
Who's the cheat, Alan?
This is Alan Shearer as you've never seen him before. Famed for his striking ability on the football field. Now in front of a live audience. The theme is 'cheating partners' in which the shows guests bring on their suspected cheating lover for Alan to quiz to see if they've been playing at home or away. Alan has a range of questions to get right, if this is successfully done then he can play the grass stain card. This card entitles Alan to inspect the accused lovers grass stained clothes. Alan is never wrong with this one! He's against the clock for cash prizes for the charity of his choice. Mondays on BBC1 7pm
Bare all

Phillipa 'Share with me' Forrester
A light hearted chat show hosted by Phillipa in which celebrities come on to bare all. We all know the celebrity world is a hard one. With all that cash they can't help but go off the rails. This show has a fun attitude but a serious tone beneath. The first guest is rumoured to be me. Oh how I love the celebrity rumour mill! Turn turn my dear, crushing the grains of rumour to help fuel the rise of celebrity bread! Thursdays on BBC2 9.30pm
Rotten Meat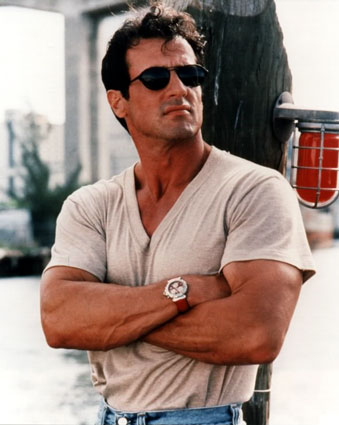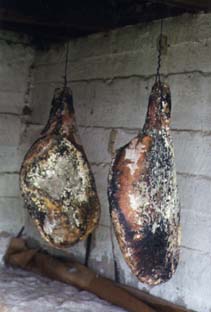 Looking Sly fork, me, done
Sly Stallone has spent his career killing bad guys. How will he fair against his biggest test yet? Bad meat! Each week we will arm Sly with a carrier bag of rotten meat and pack him off to a new city to see if he can sell it. Any meat not sold is added to the next week and so on. He was never the most eloquent of men so can he sell with brute good looks alone? Fridays on Channel5 10pm
Ruud Gullit's Pizza Paradisó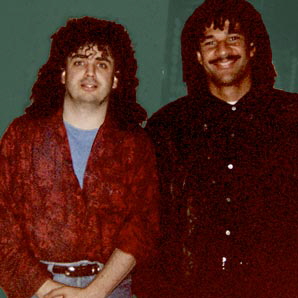 Hair today...
Where has Ruud Gullit gone? In the 80's he was hotter than Toyah Wilcox, the 90's saw his transition to management mastermind. Now in the Naughties where is Ruud on life's winding road? In a series of frank confessions from Ruud we hear of his battles with his demons and how he's turned his back on the lucrative world of football for a quieter existence as a kebab shop owner, 'I've always loved a kebab, if I'm honest'. Watch each of these six part gems as Ruud battles faulty meat, 'orrible punters and kebab racism. Sundays on Sky One 11pm.
Byrds play Championship Manager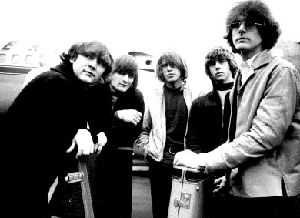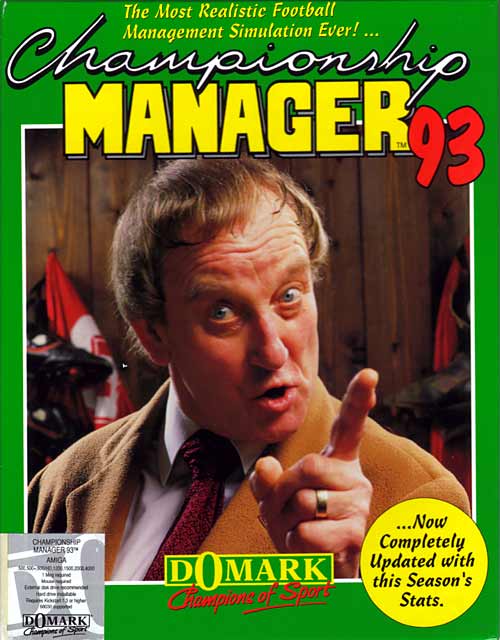 Musical Puppeteers Better in the old days
With its catchy title and great soundtrack this show is off the cuff. The show is hosted by Richard Whitely where the remaining members of the Byrds pit their football brains against each other. Each player starts with a conference side of their choice in an attempt to reach the premiership first. The shows small budget only warrants the purchase of Championship Manager '93 on the Amiga 600. The show will run until someone is crowned champion. Just how good are Byrds at football? Saturdays on Challenge TV 3pm
Coma Victims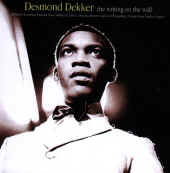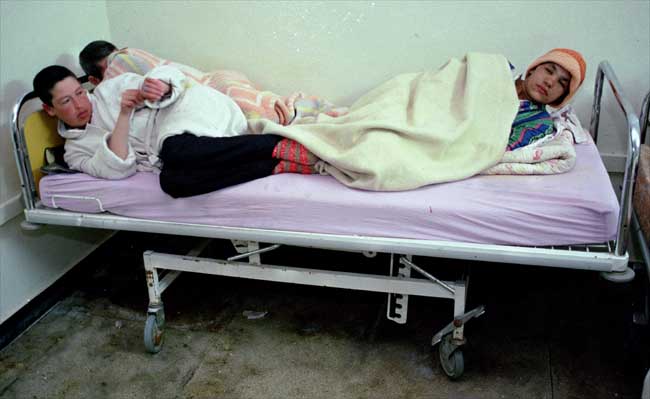 A Star in the making Three in a bed and all is still
Trauma and betting go hand in hand so this shows formula is a real winner. Hosted by musical legend Desmond Dekker we follow each week to see who will wake up first. Patients range from car crashes to blood poisoning and back. At the end of each week interactively vote for your least favourite on the ward. Who has been the least active? Who isn't playing the gam? You decide! Weekdays on Channel4 10pm.
Hold all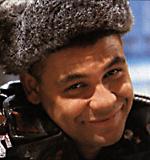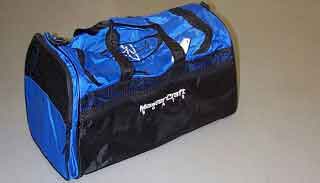 Cheeky Chappy Will this bag win the coveted 'Hold All'
Presented by TVs own Craig Charles. Each week Craig is set the challenge of finding a unique hold all in his quest to see which on can hold the most gear. Studio based with a different celebrity guest each week test driving the latest hold all. Each bag is placed on the leader board and the winner of each series will receive the title of 'Hold all of the year'. If the formula is a success there will be a champions league of hold alls in which the top two bags from each country play against each other. Starting with group stages then into the knock out section for champion of the world status. Wednesdays on BBC1 8pm.
Account size critical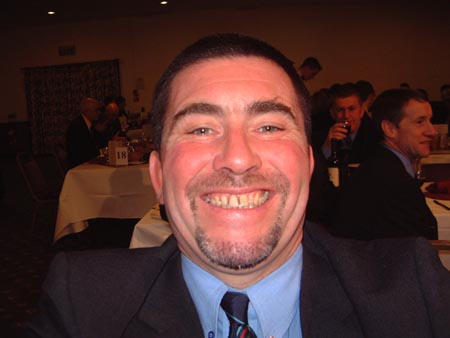 Worth a red card in itself
Ex premiership referee Jeff Winter goes undercover each week to expose those amongst us with full hotmail boxes. With his catch phrase 'Account size critical' this one cannot fail! Jeff judges each inbox on merit. Some inboxes are genuinely full of emails whereas others are just plagued with porn. A red or yellow card is awarded at Jeff's discretion. Screened at two intervals in the day at 7pm and 11pm. The late show will contain all the parts deemed too naughty for TV! Sundays on Granada Men&Motors 7&11pm.
Where's Faustino Asprilla?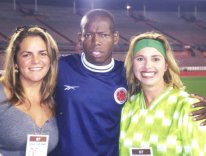 Faustino loves to get 'found' by ladies
Each week two families are set the challenge of finding Faustino Asprillia. Faustino is set the task of hiding himself in a variety of different town whilst the contestant families battle it out for clues. The winning family of this show gets to keep Faustino for a week.
Television would be so much greater if I were in charge don't you think? I suppose if it is to be my time will come. When that time comes be sure to climb aboard my vehicle of fun stopping off only for oceans of fun!
PaaAAAAAaarp PaaAAAAAaarp!