Hello. My name is David Firth and I spend my life making stuff for you to watch, listen to and in some cases, smell. I am currently working many many things, including my first full length feature film called "The Meadow Man". I have made this blog so that you may follow my progress, also follow me on TWITTER for smaller, less relevant updates.
24th Nov '13 ::
Salad Fingers 10: Birthday
The tenth episode of Salad Fingers is ten minutes long and called "Birthday"
It's Hubert Cumberdale's birthday but poor old Milford isn't feeling so well....
28th June '13 ::
WallerFM Episode 8
The latest episode of WallerFM, our audio sketch comedy series is listenable now. BRAND NEW SALAD FINGERS will be unlocked once you listen to this all the way through. The details are given away as clues. Seriously.
This is EPISODE #8 - WallerAID. Get the MP3 HERE
on iTunes HERE
and catch up on older episodes HERE
22nd April '13 ::
Two Unreleased Cartoons From 2008
Shut up! Two updates inside the same year? Inside the same MONTH? Less than a week apart? Yes, your eyes are correct. In a short while I will disappear for a length of time undetermined. I have hit a brick wall in certain projects and I am going insane (again). That is about as much detail of my personal life I will ever release on fat-pie. I've had a post-it note on my desktop for a year or so instructing me to put certain videos on Youtube; I have finally gotten around to uploading two that may or may not have ever been seen by human eyes. I don't know for certain because these things were both made for Playboy at the same time as TIME and MUSIC MOUTH and the releases were supposed to be staggered. The first two popped up and then nothing happened for months. I think Playboy got tired of the idea of animation shortly after they launched the website. There was very little communication once the animation was delivered and the page was impossible to search - it didn't even show up on Google at all! Now and again I would check to see if anything was added but it didn't update very frequently, then it disappeared completely.
If these were released, they can't have been on the site for more than a few weeks. So, as I am just about to leave the world I thought it'd be nice to leave you with two cartoons that you probably haven't seen. Five years on I don't think Playboy will be too mad that I am releasing them on Youtube. Consider this an overdue leak.
I'll be lost somewhere in Europe if anyone needs me
15th April '13 ::
The Return Of WallerFM
Remember WallerFM? No? Well that's probably because we haven't done any WallerFM episodes since 2008 and it was never our most popular series, which is a shame because it is our absolute favourite to make.
Waller FM is our only audio comedy series. Sometimes we use the word "podcast" to describe WallerFM, but to me that conjures up an image of two boring, self absorbed celebs talking slowly about their day to day lives - which WallerFM really isn't at all, so forget the word "podcast" exists (though we still will use it occasionally).
If you already know what WallerFM is, then skip this and start listening, if you don't then let me sum it up: audio comedy based around the ficticious radio station WallerFM - with improvised character comedy, satire, bits of music, sketches, parody and general banter. Christian and myself have been talking nonsense and making each other laugh since about 1997, with WallerFM we finally found a way to present it to the world.
This is EPISODE #7 - It's a good starting point for any newcomers, you can get the MP3 HERE
on iTunes HERE (sometimes delayed, you must subscribe to get it early)
and you can catch up on older episodes HERE
22nd Aug '12 ::
NEW ANIMATION: Sock 5
For this first update in almost a year I would like to start by saying: welcome to 2012, I'm sure it'll be a great one, and here is a long cartoon that I have made. It's a new chapter in the Sock series which I have subtitled "Three Skins Without Men"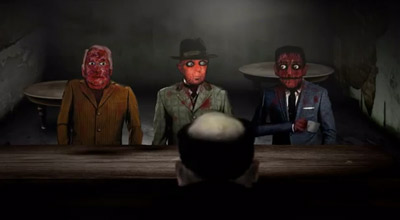 find it here
4th Nov '11 ::
Friday With Devvo
Devvo finally completes his typical week with this long awaited sequel. It's Friday, and that can mean only one thing, it's time to do some work.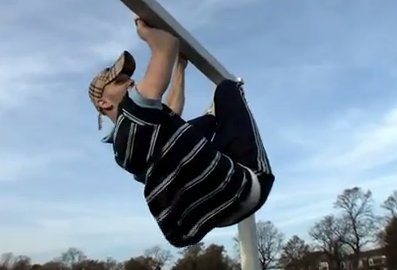 watch it here
You may also be delighted to hear that the previously broken Devvo links are now all fixed
5th July '11 ::
NEW CARTOON - Take This Pill!
Here is a new cartoon to sink your bones into. This is a sequel to Health Reminder.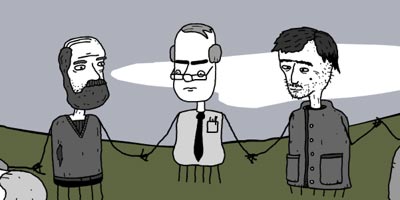 watch it here or watch it on Newgrounds
17th June '11 ::
Locust Toybox - Noon
The 9th album by Locust Toybox. Art by Jimmy Hollis.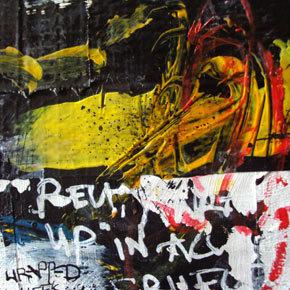 download it for free right here
26th May '11 ::
Salad Fingers Episode #9
Salad Fingers receives a letter. This episode is over 8 minutes long. Huge thanks to Marcus Fjellström for his wonderful soundtrack and Newgrounds for their sponsorship.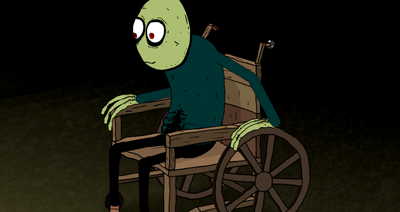 watch it here or watch it on Newgrounds
21st Jan '11 ::
Jerry Jackson: Life & Death
Jerry takes a look at the feelings we have between life and death.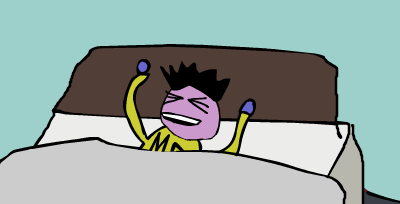 4th Jan '11 ::
Drillbithead #4
4th cartoon from the Drillbithead series made for the BBC comedy website.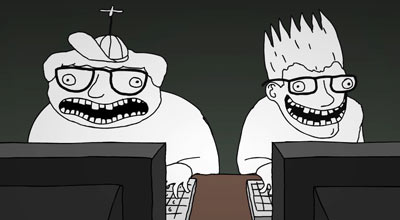 8th Dec '10 ::
Devvo: Making The Album
Devvo DVD extra. Behind the scenes documentary thing. Taken from the no longer available Devvo DVD. Warning: pretty long.
2nd Dec '10 ::
DRILLBITHEAD#3
Drillbithead: The third episode has landed on the BBC comedy website.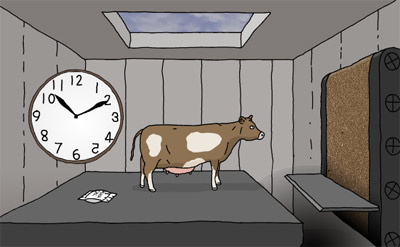 catch it here or watch on the BBC website
24th Oct '10 ::
DRILLBITHEAD#2
Drillbithead: The second episode has landed on the BBC comedy website.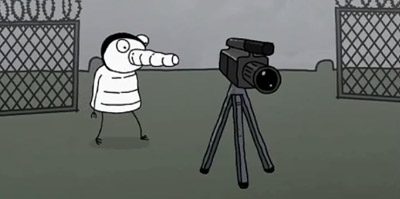 catch it here or watch on the BBC website
7th Oct '10 ::
Do The Buildings Still Argue?
Drillbithead: The first in a series of silly cartoons for the BBC comedy website.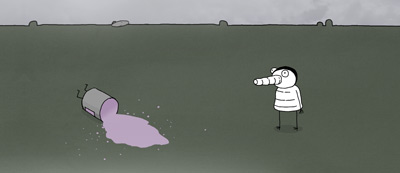 catch it here or watch on the BBC website